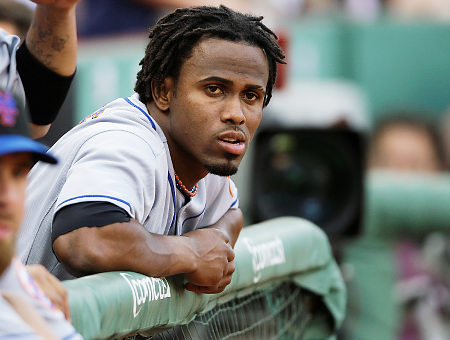 According to the
NY Daily News
, Seven Mets were among the 148 major leaguers listed by the Players' Association as free agents Sunday, but all winter intrigue in Flushing will involve one name,  Jose Reyes.
In addition to Reyes, Willie Harris, Scott Hairston, Chris Young, Chris Capuano, Jason Isringhausen and Miguel Batista will be able to sign with other clubs starting at 12:01 a.m. on Thursday. Until then, teams have exclusive negotiating rights with their players.
As the Daily News reported Friday, the Mets will not sign Reyes during that period, and will allow other teams to set the market for the shortstop. Once that market is set - and team insiders are expecting the process to stretch into December or beyond - the Mets will decide if they consider it reasonable.
Beyond that slow-rolling drama, the Mets are highly unlikely to be high-end shoppers this offseason. If they do not re-sign Reyes, the team will look at the middle of that 148-player list, not the top. Albert Pujols, Prince Fielder and C.J. Wilson will wear other uniforms next season, as none of those top-tier names fits the Mets' needs and/or budget.