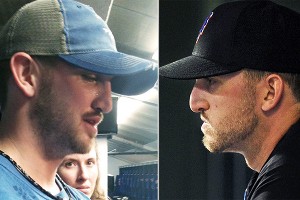 According to
Adam Rubin of ESPN NY
,  Ex-Mets Outfielder Carlos Beltran, who offered last summer to pay for a nose job for Niese, has in fact paid the $10,000 bill, the New York Mets left-hander said.
Carlos Beltran said he would pay for Jon Niese's new nose, and he made good on his promise.
Beltran and Niese were teammates when the offer was made last July. Niese went through with the rhinoplasty procedure in October.
Beltran carried through with the promise despite having been traded away from the Mets. He spent the second half of last season with the San Francisco Giants, and now is with the Cardinals.