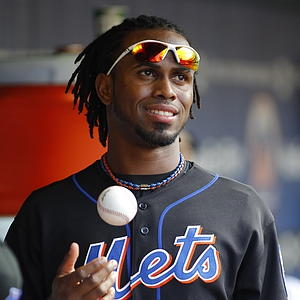 According to
Andy Martino of the NY Daily News
, The Mets will make a modest offer and see if he is content and they will step back while he collects proposals and allows other clubs to set his market value.
Martino reports that is the Mets' negotiating strategy with their free-agent shortstop, according to people familiar with the team's thinking.
The Mets have a five-day window for exclusive talks after the World Series, but will not re-sign Reyes during that time.
Unsure what Reyes will be able to command on the open market - and if his price will remain within a range they consider reasonable - the Mets say they see no point in beginning talks by presenting an offer that is close to their best or final one.
"Jose is not going to be a quick process," said one source. 'The fan base would love for it to be that way, but a quick process would mean that he will not be a Met. Let him go do the dance, and see how (other teams) value him. Why should we set the market?"