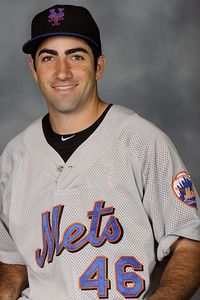 The Mets announced Wednesday night that they would promote two minor leaguers, pitcher Josh Stinson and infielder Josh Satin, once rosters can expand on Sept. 1.
And the call-ups, as expected, exhibited just how much the Mets' vision of the season has changed since spring training, well before the team was ravaged by injuries and trades.
On Wednesday, Manager Terry Collins listed the names that he had expected to see as September call-ups: Ruben Tejada, Lucas Duda, Nick Evans, Mike Nickeas.
"And they're all already here," Collins said.
As Collins explained, many players the Mets would have granted chances to showcase their skills are already getting those opportunities.
At the same time, the Mets are effectively out of the pennant race, meaning they do not need to stock their bench with additional tools.