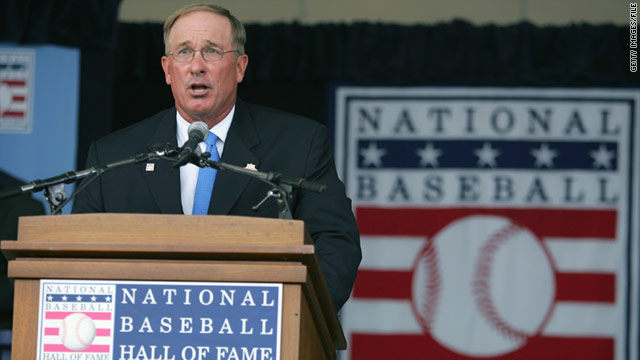 According to
ESPN
,  Hall of Fame catcher Gary Carter was taken to the emergency room Tuesday after experiencing chest pain and shortness of breath, his daughter, Kimmy Bloemers, wrote on a private family website.
Carter underwent several tests, which revealed he had blood clotting in his chest and his right leg. A CT scan revealed no brain bleeding, however, according to the site.
The longtime New York Mets and Montreal Expos catcher has been undergoing treatment for malignant brain tumors since early June.
Carter will have to inject two needles into his stomach every day until further notice, according to Bloemers. The injections contain blood thinners, which will help treat the clots.
Carter, who was released from the hospital Wednesday after a 24-hour stay, will be re-evaluated by doctors Friday. He has been told to rest until then.
"These blood clots are very controllable and this new medication should help dissolve the problems," Bloemers wrote on the website,  "Dad is very lucky it was caught so early."