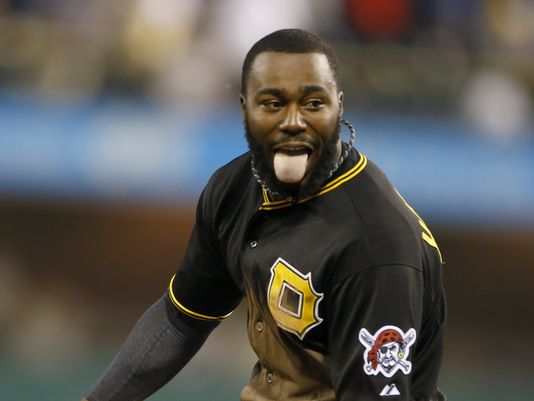 I'm Still Here!
Mets Rumors: Mets Still Weighing Options At 2B/3B
While it seems that no team is ready to make a big splash in the free agent market, the New York Mets are also waiting patiently for their next big acquisition either at second base or at third base which has to make
Asdrubal Cabrera
wonder where he is going to play next year.
According to Ken Rosenthal of the Athletic, the Mets are weighing their options at either position. The Mets have interest in free agents
Eduardo Nunez
,
Todd Frazier
, and former Met
Neil Walker
. Rosenthal explains a signing of Walker could "spark justifiable criticism" from their fan base after already re-signing Bruce and
Jose Reyes
.
Also, according to Rosenthal, the Mets have on the backburner a trade possibility of the Pirates
Josh Harrison
, who can multiple positions and would give the Metropolitans a fresh face in their infield. The problem is, the Mets would have to part with young outfielder
Brandon Nimmo
according to Rosenthal's sources.
The Mets already had a chance to trade for the Pirates former MVP
Andrew McCutchen
but knocked it down because they were not receptive to give up Nimmo in the deal. Nimmo looks like he can have a good career, but he will be blocked for playing time because of the recent signing
Jay Bruce
and
Juan Lagares
looks like he is going to get the chance to play center on a regular basis until
Michael Conforto
comes back from his injury. So basically, after all that, he will be the fifth outfielder on the team. Rosenthal gestures the Mets should not cling on to Nimmo so tight and go for it in 2018 and I agree with him.
Even though Nimmo was a number one pick in 2011 and given the Mets have no depth in their outfield because of the injury of Conforto the Mets have to make this deal to show the fans they mean business in 2018. Harrison could provide them with versatility at the corner outfield spots and also in their infield. The Mets have additional parts in their infield with Reyes on board and
Wilmer Flores
ready to play anywhere he is welcomed.
I have been posting all off-season this is the right move if it available to them, now it's time for Sandy Alderson to pull the trigger on a deal that makes sense for this team moving forward.