Mets News:
The Mets announced that they have signed Venezuelan shortstops Yoel Romero and Edgardo Fermin as the period for signing international 16-year-olds begins.
Ben Badler at
Baseball America reports
Fermin received $250,000. Badler writes: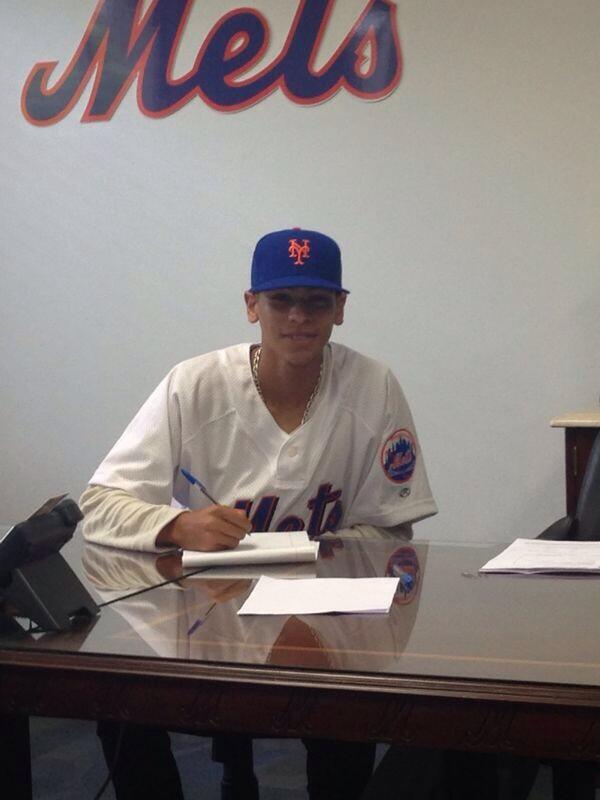 At 6 feet, 145 pounds, Fermin's game will benefit from additional strength, with solid tools that play up because of his advanced instincts and feel for the game. He's a below-average runner with a fringy arm but is smooth at shortstop and moves around well at the position. He has shown a line-drive stroke from the right side with occasional gap power and the ability to hang in against good velocity.
Badler also
reports in Baseball America
that Romero received $300,000. He writes:
At 6 feet, 175 pounds, Romero moves around well at shortstop with good agility and average arm strength that plays up because of his short arm stroke and quick release. More quick than fast, he's a fringy runner with gap power from the right side and projection to grow into more strength.
Also on the international signing front, the Mets have signed left-hander Daniel Guzman from Venezuela and right-hander Agustin Casilla, outfielder Claudio Geraldo and shortstop Hansel Moreno from the Dominican Republic.