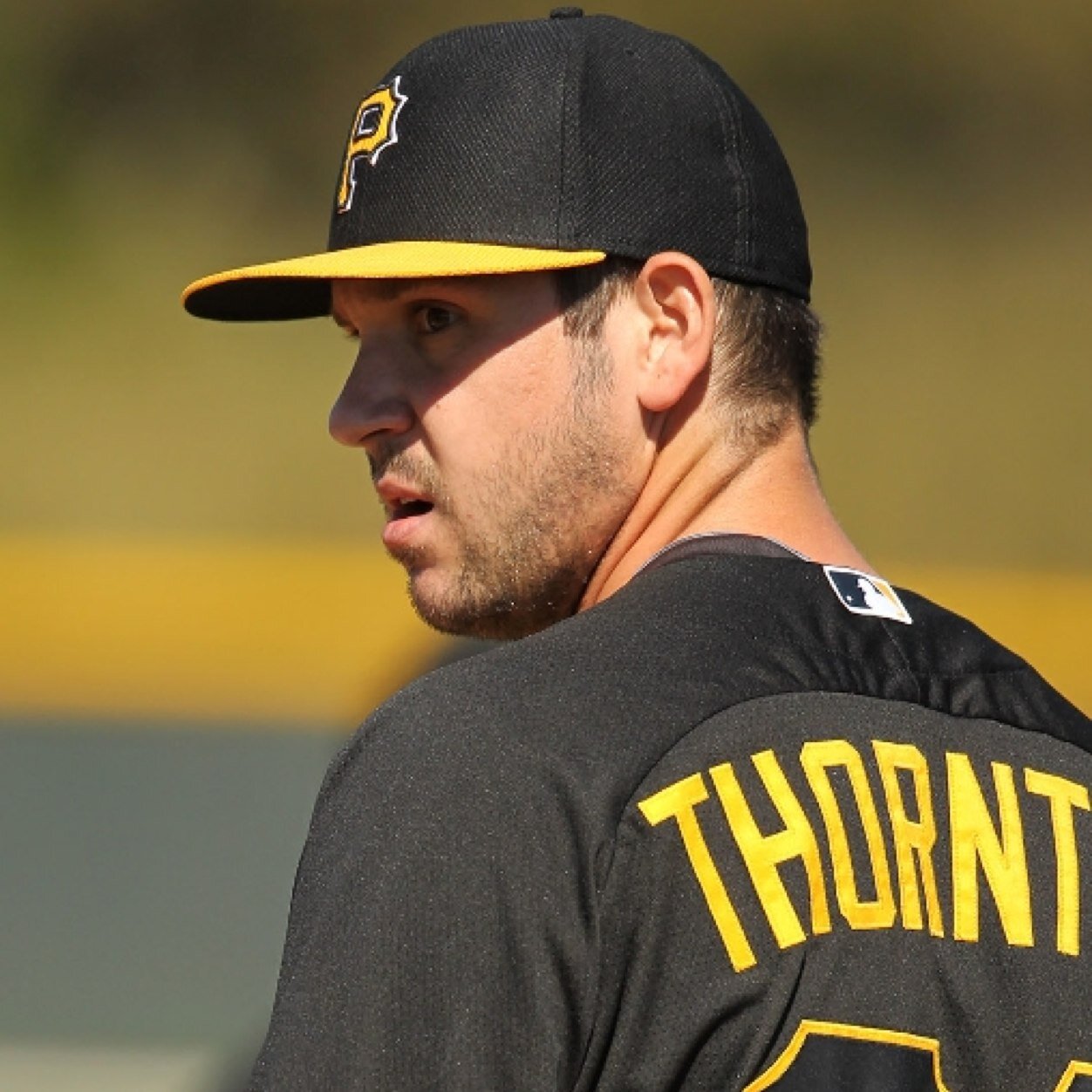 Bio -
Zack Thornton
Born: May 19, 1988
Height: 6'3″
Weight: 213
Bats: Right
Throws: Right
Drafted: 23rd round, 695th overall, 2010 (Athletics)
How Acquired : Trade from Athletics (for
Chris Resop
) 2012
College: University of Oregon (Eugene)
The Prospect Page Says:
Zack Thornton was considered one of the top pitching prospects in the junior college ranks when he was first drafted in 2008, but he didn't sign. He wasn't as highly regarded in 2010 when the A's drafted him. They assigned him immediately to the bullpen and he's never started a game in the minors, which probably indicates they didn't consider him a prospect.
He throws from a low 3/4 angle, with a fastball that can be in the low 90s or in the upper 80s. At the time the A's drafted him he had a good change and unimpressive breaking ball. His main secondary pitch now is a slider. He's generally had high K rates so far, but in the low minors that can result from an odd delivery that may not work as well at upper levels or in the majors.
The Pirates acquired Thornton for Chris Resop, who otherwise probably would have been non-tendered.
Considering that he was nearly 25 when the 2013 season started, it was a little surprising that the Pirates sent Thornton to Bradenton. He didn't stay there long, though, as he pitched extremely well and continued to do so through AAA. (He was much better in AAA than his ERA indicates.) Not surprisingly, given his arm angle, Thornton had a large platoon split, but he still was very effective against left-handed hitters. He was deadly against righties, holding them to a 172/212/244 line on the year. He held lefties to 260/294/337, although they batted .318 against him in AAA. Thornton made one spot start for Altoona and threw five scoreless, one-hit innings, walking one and fanning six.
Thornton is not eligible for minor league free agency but was eligible for the Rule 5 draft. The Pirates sent him to the Arizona Fall League and he continued to pitch well there, but they did not add him to the roster. He was reportedly a good candidate to get selected, but he wasn't. He'll return to Indianapolis in 2014 and has a good chance of a callup at some point.
2014: Minor league contract
Signing Bonus: N/A
MiLB Debut: 2010
MLB Debut: N/A
MiLB FA Eligible: 2016
MLB FA Eligible: N/A
Rule 5 Eligible: 2013
Added to 40-Man: N/A
Options Remaining: 3
MLB Service Time: 0.000
Transactions:
June 6, 2008: Drafted by the San Francisco Giants in the 43rd round, 1287th overall pick.
June 9, 2010: Drafted by the Oakland Athletics in the 23rd round, 34th overall pick; signed on June 14.
November 30, 2012: Traded by the Oakland Athletics to the Pittsburgh Pirates for Chris Resop.
April 18, 2014: Traded to the New York Mets with player to named later for 1B
Ike Davis
Zack Thornton's Minor League Career: