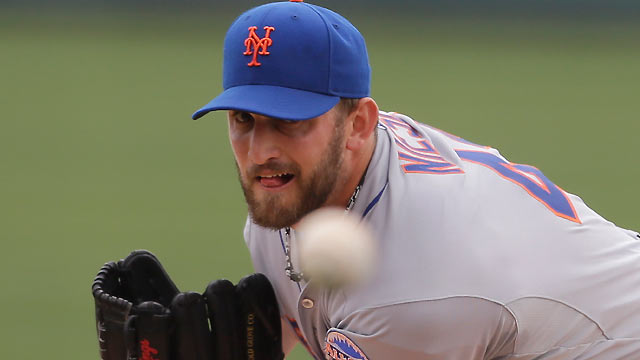 Mets News:
Not only did starting pitcher
Bartolo Colon
throw in a intrasquad game, but
Jonathon Niese
and closer
Bobby Parnell
also threw in the game as well.
It marked Parnell's first time in a game since undergoing season-ending surgery Sept. 10 to address a herniated disk in his neck.
"I was happy with it," Parnell said. "It's still way early in the spring. There's plenty of time to get it going."
Niese, meanwhile, was facing batters for the first time since being sent to New York for an MRI of his pitching shoulder on Feb. 26.
Niese had missed two months last season with a rotator cuff tear, but the MRI last month merely revealed weakness in a muscle group near the scapula behind the shoulder.
"It's a great feeling to go out there and not feel any pain in your shoulder," Niese said. "It was a great step forward to go out on the mound and feel very close to 100 percent."
Niese, the expected Opening Day starter for a second straight season, tossed two innings Thursday. He said the weakness and discomfort that surfaced early in camp had disappeared.