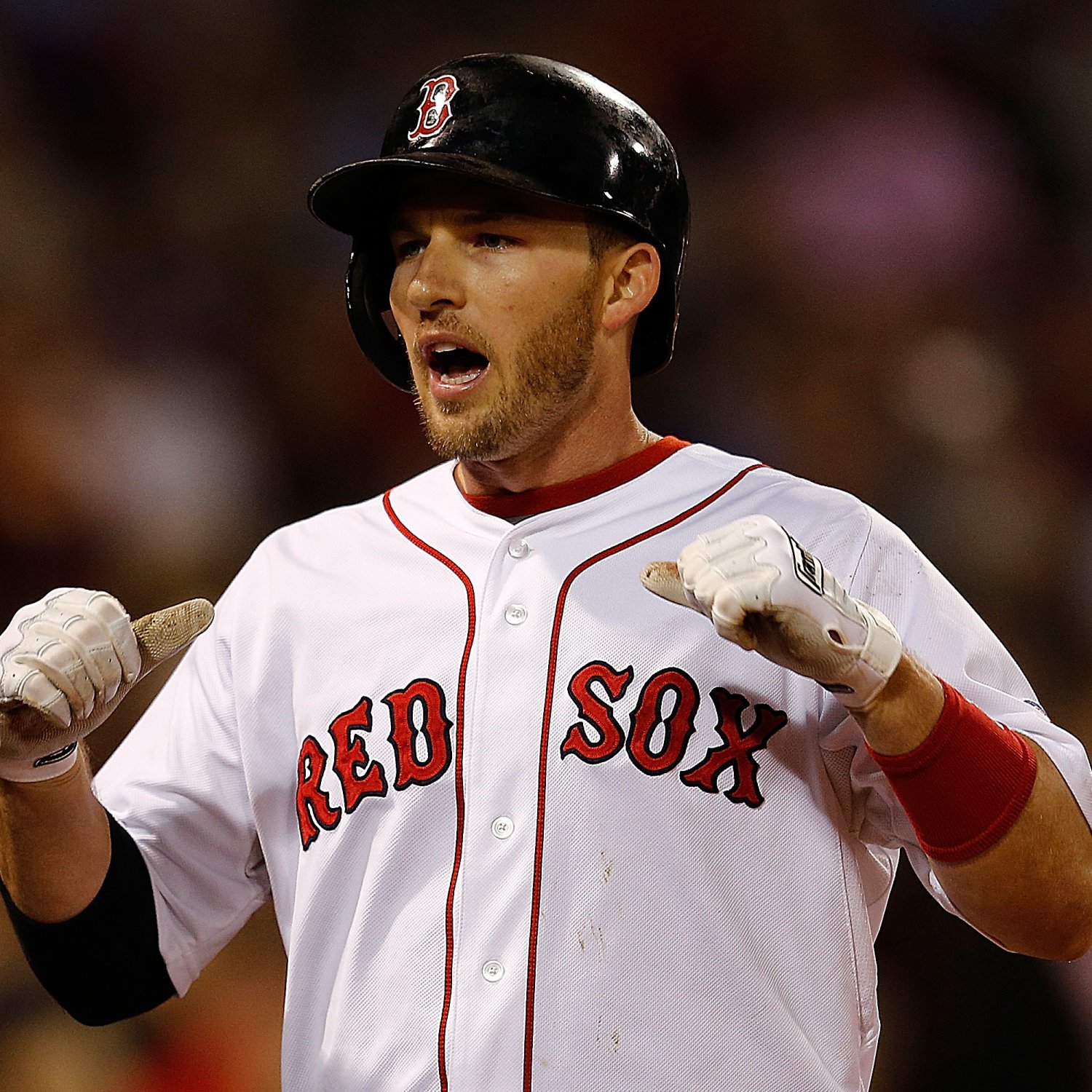 Mets Rumors:
The Mets are playing the waiting game with Super Dick Agent Scott Boras, who can't find a taker at his price for SS
Stephen Drew
..
Sandy Alderson has publicly now said that he is not going to pay $10 Million to one player before Spring Training. First he made comments on
Mike Francesa's show on WFAN
a couple of days ago, and also verified on Matthew Cerrone's
Metsblog.com
.
So.... Mets Fans... This means the Mets will not go after SS Stephen Drew for that price. The Mets are waiting on how desperately SS Stephen Drew wants to sign with players about to report in spring soon. The Mets of course, also want a discount.
Drew also has the Red Sox in the wings with some interest, who seem they don't have a dire need to sign him.. With SS
Xander Bogaerts
ready to take over the position.. They are also waiting for the Drew market to satisfy them.. The Draft pick could be a factor here.. Do the Mets want to give up the third round pick for him?
Unless Scott Boras finds a mysterious team to bid high for Drew, he will play waiting game.. The one problem is, his end has to drop, and it has....The fish are not biting..
Boras once was looking for a
reported 3 year deal with opt out after one, but the Mets did not budge
.. Now reports have him at one year with option..... But the Mets are still waiting... Maybe $7, Maybe $8 with option Sandy Alderson would agree on ... But by saying, "Drew is Unlikely" he is really saying, "Boras, we don't really need Drew for that price, it has to be under our terms, our price." Mets also seem very satisfied with Rubin Tejada at the helm at short for the short term. It's his job to lose!!
I think Sandy has played this one good. Stephen Drew could add some much needed pop to the lineup, but he still only batted .253 and the Mets like many other teams are not biting at Boras' outrageous demands...
His Career .329 OBP a little low and his 126 K Avg are his downfall... His Defense is a plus, his health could be another concern. He has only played over 124 games 5 times in his 8 year lustful career...
Hey if it happens, it happens, won't shock me! - LGM!
Stephen Drew's Career Stats:
Year

Age

Tm

G

AB

R

H

2B

3B

HR

RBI

SB

CS

BB

SO

BA

OBP

2006

23

ARI

59

209

27

66

13

7

5

23

2

0

14

50

.316

.357

2007

24

ARI

150

543

60

129

28

4

12

60

9

0

60

100

.238

.313

2008

25

ARI

152

611

91

178

44

11

21

67

3

3

41

109

.291

.333

2009

26

ARI

135

533

71

139

29

12

12

65

5

1

49

87

.261

.320

2010

27

ARI

151

565

83

157

33

12

15

61

10

5

62

108

.278

.352

2011

28

ARI

86

321

44

81

21

5

5

45

4

4

30

74

.252

.317

2012

29

TOT

79

287

38

64

13

1

7

28

1

2

37

76

.223

.309

2012

29

ARI

40

135

17

26

8

1

2

12

0

1

19

35

.193

.290

2012

29

OAK

39

152

21

38

5

0

5

16

1

1

18

41

.250

.326

2013

30

BOS

124

442

57

112

29

8

13

67

6

0

54

124

.253

.333

8 Yrs

936

3511

471

926

210

60

90

416

40

15

347

728

.264

.329

162 Game Avg.

162

608

82

160

36

10

16

72

7

3

60

126

.264

.329