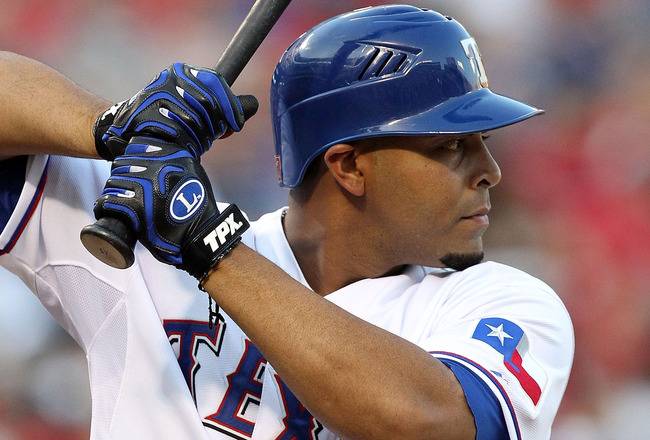 Would be Big Addition!
The question remains, Do the Mets make big moves in the next couple of weeks under the Wilpon Micro Radar before spring training starts?
Like Can the Mets get SS
Stephen Drew
for one year? or Will they stay with
Ruben Tejada
?
According to Adam Rubin of ESPN NY , Mets' team officials are divided about Drew's value. They would likely consider a one or two-year deal, but nothing more. The feeling is that if Drew is open to taking a short-term deal, he would return to the Red Sox rather than join a new team. Boston is said to have interest in re-signing him but don't appear to be in a rush to get it done. Apparently Lately, Stephen Drew's medicals have not been good, according to
Andy Martino of the Daily News
, But other
reports say he is healthy
.
I Think One Year Deal Only for him, but probably will go back to Red Sox..
Can the Mets find a taker for
Ike Davis
?
According to SNY's Mets Hot Stove it's down to the Pirates, Brewers, and Orioles with the Brewers and Orioles in more of the fold. The Mets are holding out for the prospect player or package that will desire them the most. The Mets want young Top Five Pitching Prospects and nobody has flinched.
My Guess, Ike will be in spring mix and let them battle it out. It will also showcase Ike and make doubters, believers...
According to Adam Rubin of ESPN NY, Ike Davis does not want to start in the season in NY.
Brewers GM
Bob Melvin
said he had conversations with Sandy Alderson on
MLB.com about first baseman
Ike Davis
as far back as the General Managers Meetings in November, and met several times at the Winter Meetings a month later. The Mets' price is high -- they asked the Brewers for
Tyler Thornburg
, and the Orioles for top pitching prospect
Eduardo Rodriguez
and the Pirates Nick Kingham. The Brewers would rather trade a position player, perhaps from a stable of outfielders that remains reasonably deep, even with Aoki's departure.
Melvin declined to say whether the Mets' asking price for Davis, who was demoted to Triple-A at one point last season, was higher than expected.
"I don't ever get into that," Melvin said. "Everybody makes the deal that they feel is the best deal for them. I don't ever consider whether asking prices are too high on [trades] or not, because you don't know until after the deal and you've seen players perform.
"I think we've pretty well stood by -- the one thing we've done is we do not want to give up pitching."
So we will see how this all plays out... Maybe mystery team jumps in this Spring?
Can the Mets go off the charts (not in their plans) ?
Besides Stealing Stephen Drew, if that happens.. OF
Nelson Cruz
is still out there and boy would that upgrade for the Mets offense.. With
Curtis Granderson
and
Chris Young
in the outfield, the Mets can afford his defensive lack there of. Would have to be a one year deal for Mets to do... Sort of a
Marlon Byrd
signing with a little more upside.. Crazier things have happened.
Will the Mets sign
Johan Santana
?
Rumors are that it's down to four teams including the Mets.. Might depart to his hometown Fort Myers, FL. which happens to be near the Minnesota Twins Complex.. The also have interest in
Bruce Chen
,
John Lannan
,
Paul Maholm
,
Freddy Garcia
, and
Daisuke Matsuzaka
for their fifth starter search. I would take Lannan or Maholm... But Dice-K would not shock me.
How do to Mets fix the backend of the bullpen?
With Rumors that
Vic Black
will have the first crack at being the setup man, the Mets could look to improve there. Many guys out there like
Francisco Rodriguez
, who has been boxing here with closer experience. Mets apparently have some interest in RHP
Mitchell Boggs
, RHP
Kevin Gregg
.
Jose Valverde
,
Grant Balfour
,
Fernando Rodney
will all look to close somewhere still out there in free agent market..
Infielders wanted...
The Mets will look for some insurance to SS Ruben Tejada if they decide to go this route. Infielders
Cesar Izturis
and
Jamey Carroll
have been link with Mets.. Infielder Alexi Castillo is also out there...
Backup Catching Duty....
With newly acquired C
Taylor Teagarden
, the Mets now have competition with
Anthony Recker
and
Juan Centeno
in the mix to backup for
Travis d'Arnaud
.