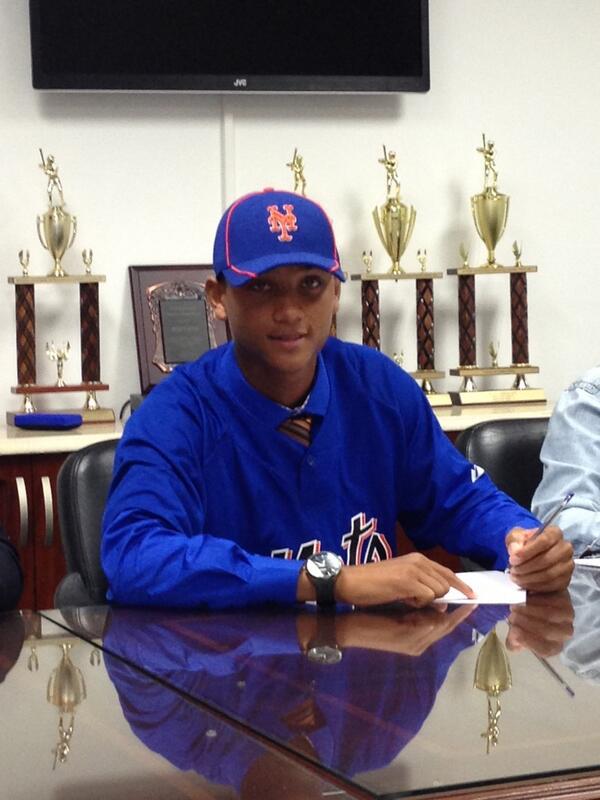 The Mets have signed 16-year-old Dominican outfielder Ricardo Cespedes.
Baseball America recently offered this write-up:
Last year Jhon Carmona trained Dominican shortstop
Amed Rosario
, whose $1.75 million bonus from the Mets was the biggest of the 2012-13 international signing period.
This year Carmona has an outfielder, Ricardo Cespedes, who has also been getting interest from the Mets. Cespedes is a 6-foot-2 lefty with a good set-up, a nice swing and a line-drive, gap-to-gap approach. Cespedes doesn't have the athleticism or raw power that Rosario had, but he has a cleaner stroke while showing solid speed and arm strength. Cespedes can sign once he turns 16 on Aug. 24.
I found some video on young Cespedes: