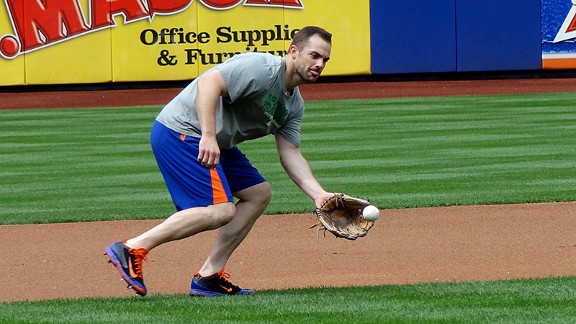 Wright fielding grounders on Friday before game
Mets News:
Terry Collins
said he expects
David Wright
to go to Florida by Tuesday or Wednesday to begin full-scale baseball activities at the Mets' Port St. Lucie complex.
Wright took groundballs from infield coach
Tim Teufel
on Friday afternoon for the first time since landing on the disabled list Aug. 3 with a Grade 2 right hamstring strain.
Wright has been running in a pool.
"He'll play again," Collins said about this season. "I don't know how much, but he'll play again."
Said Sandy Alderson: "He's starting some baseball activities. So we're glad to see that happen. This is really the first time he's taken groundballs."