Mets Notes: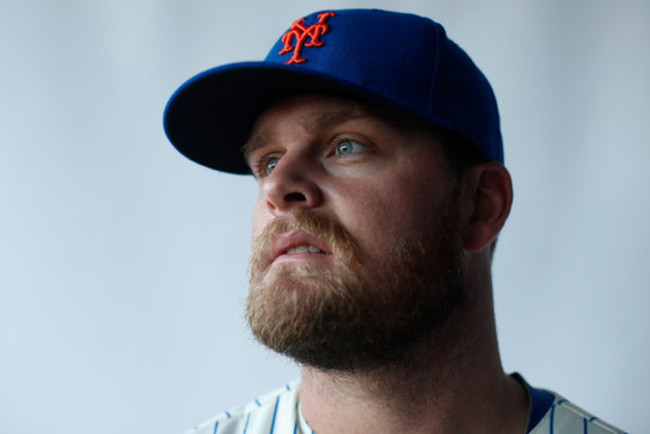 Lucas Duda
, who was removed from Game 2 of Tuesday's Mets-Rockies doubleheader in the fifth inning with lower-back stiffness, said the issue arose in his first at-bat of the nightcap.
Duda speculated the cold weather contributed to the issue. He pledged to be back in the lineup Wednesday, presuming the Mets play. The forecast is for 8 inches of snow in the Mile High City.
"It's not a big deal. It just kind of tightened up," Duda said. "I should be in there tomorrow."
"We'll see tomorrow,"
Terry Collins
said. "It stiffened up on him. He started to try to move around to get it loose and he couldn't. So I just took him out."