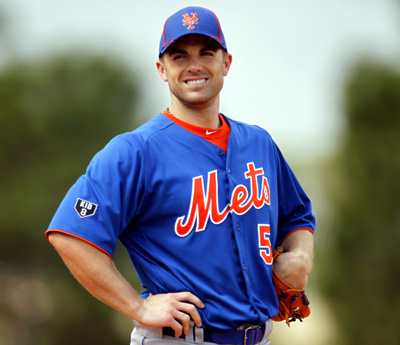 Reasons to Smile?
New York Post's Joel Sherman
has spoken to more than ten executives outside the Mets organization who believe the team will re-sign David Wright and relatively soon.
It's a public relations move as much as a baseball move, plus getting him signed quickly will allow them to fine tune their off-season plans.
Officials expect Wright to receive a six-year, $127MM extension that, when combined with his $16MM club option for next year, would be worth a total of seven years and $143MM.
It would make Wright the highest paid Met in history (ahead of Johan Santana) and the second high paid third baseman in history (behind Alex Rodriguez).