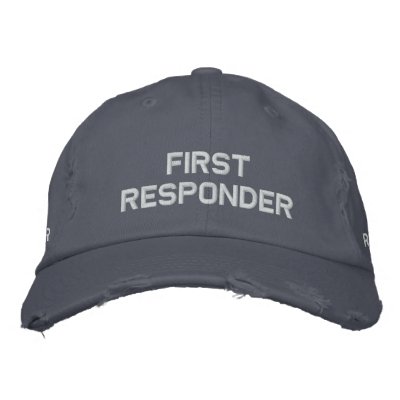 Mets News and Notes:
The Mets have decided to wear first-responder caps pregame but not in-game on Tuesday, on the 11th
anniversary of the Sept. 11 attacks. A team spokesman said the decision was made by the team and not Major League Baseball. MLB would not allow the in-game usage last year.
Andy McCullough
in the Star-Ledger
notes Niese could be a valuable trade piece for the Mets this winter since the club is most deep in starting pitching and a stagnant payroll means the Mets may need to deal an established player such as the southpaw for multiple prospects in order to improve. Writes McCullough:
Baseball officials outside the organization believe Niese could elicit a quality return on the trade market. "People would be interested in [Niese] because he's a starter who some people see as a No. 3," one executive said. "Some people see him a little bit like where they saw Gio Gonzalez last year." ... [Sandy] Alderson can look to his protégé, Oakland general manager Billy Beane, for a blueprint. A survey of competing executives indicated Niese's value is comparable to Gonzalez and Trevor Cahill, the two starting pitchers the Athletics traded last winter. The executives requested anonymity in order to speak freely about the situation. "You're looking at about two or three prospects [for Niese]," one executive said. "At least."
Tim Byrdak
pronounced Wednesday's surgery to repair a torn anterior capsule in his left shoulder as well as torn meniscus cartilage in his right knee a success. Byrdak hopes to return to the majors, but the shoulder surgery requires roughly a 12-month recovery time.
R.A. Dickey
will
author three children's books according to ESPN NY
.
Tickets remain available for
Ike Davis' charity event
on Sunday night at City Winery in Manhattan. Country music performer
Lee Brice
is scheduled to perform. For more information, click
here
.
St. Lucie
was eliminated in the first round of the Florida State League playoffs, 11-7 by Jupiter in a winner-take-all Game 3 on Thursday night. Starter
Chase Huchingson
, who is scheduled to participate in the Arizona Fall League, surrendered six runs in 3 1/3 innings. St. Lucie rallied from a 6-1 deficit, evening the score with a five-run fifth, capped by a two-run double from
Richard Lucas
.
The Mets surrendered the lead the following half-inning. "It was a great inning," St. Lucie manager
Ryan Ellis
told
Bill Whitehead
at TCPalm.com
about the five-run fifth."We put some key hits together, just were unfortunate not to go ahead or have a shutdown inning in the next inning. My guys battled like they did all year. It's good to see. I thought we had the team to win a championship, but we fell short of our goal."
The lone remaining Mets affiliate participating in the postseason is Brooklyn, which opens a best-of-three first-round series tonight at Coney Island against Hudson Valley.
Dillon Gee
, who has resumed throwing after surgery to repair a damaged artery in his pitching shoulder, indicates he is feeling good. "I feel fine," Gee told
Mike Kerwick
in the Record
.
"I played catch [Tuesday]. My arm felt great. Obviously, my release point is a little off and stuff. I had 2½ months without throwing a baseball, so that's to be expected. Arm-wise, I feel great. Body-wise, I feel great. I'm really just looking forward to continue throwing this month and then going into the offseason with a clean slate and prepare like it's any other year."