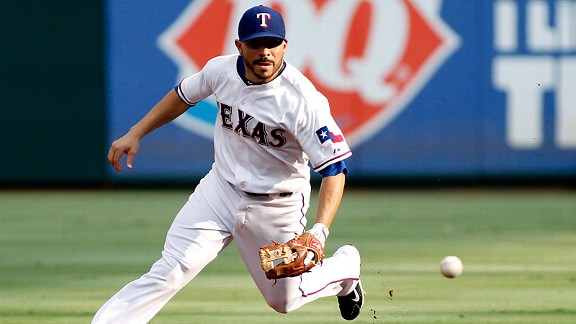 The Mets will promote Omar Quintanilla and Chris Schwinden for Tuesday's game, with Quintanilla -- a former Rockie and Ranger -- expected to start at shortstop.
To clear roster room, the Mets are expected to designate Acosta (11.86 ERA) for assignment and place Turner on the disabled list.
Quintanilla fouled a ball off a foot Sunday, but played Monday for Triple-A Buffalo without issue. He was hitting .282 with six homers and 27 RBIs in 156 at-bats with the Bisons.
Schwinden tossed 99 pitches for Buffalo on Sunday, but presumably would be asked to step in if Hefner has a short outing today in his second major league start.