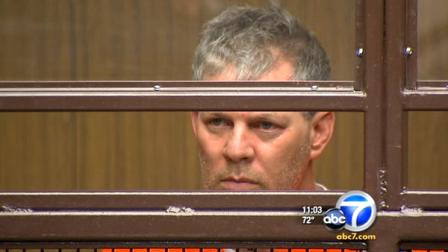 Former baseball star Lenny Dykstra has been sentenced to three years in a California state prison for grand theft auto charges and filing a false financial statement on Monday.
Dykstra was sentenced in a San Fernando courtroom after a judge refused to allow him to change his no-contest plea. He could have been sentenced to up to four years in prison.
Dykstra, 49, was a former New York Mets outfielder. He and two co-defendants are accused of trying to lease high-end cars using phony business and credit information.
Dykstra initially pleaded not guilty to 25 counts after police arrested him and found cocaine, Ecstasy and synthetic human growth hormone at his Los Angeles home last April. He changed his plea in October to no contest and in exchange prosecutors dropped 21 counts.
The former MLB player also faces federal bankruptcy charges, and has pleaded not guilty to indecent exposure charges for allegedly exposing himself to women he met on Craigslist.