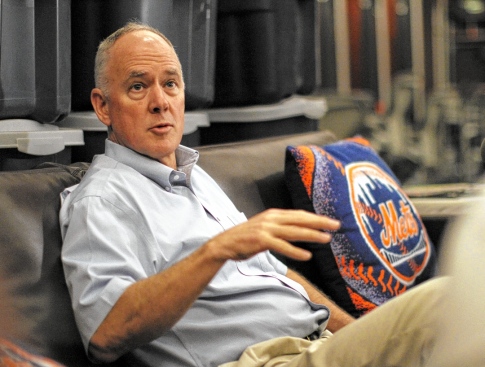 Major League Baseball's International Talent Committee, which is discussing the possibility of a worldwide draft and includes Mets general manager Sandy Alderson, met for the first time on Jan. 9, a person familiar with the schedule told the
Daily News on Wednesday
.
MLB and the Players' Association later issued a joint news release confirming that the committee — which, in addition to Alderson, includes MLB executives Rob Manfred and Kim Ng, Tampa Bay exec Andrew Friedman, and union officials Michael Weiner, Stan Javier,Tony Clark and Rick Schapiro — had begun its work.
Although it was created in November by the new Collective Bargaining Agreement to discuss myriad issues, the committee will be watched most closely for its treatment of the draft. The concept inspires vehement opposition in many parts of Latin America, and its opponents point to Puerto Rico as an example of why a draft can cripple a country's baseball economy.
"The concern is, countries do not want to be Puerto Rico," former Mets GM Minaya told the News in November, referring to the oft-cited example of the U.S. territory that became subject to the amateur draft in 1990.
Many Puerto Rican athletes, no longer able to sign at age 16, and seeing little money when selected in later rounds, turned to other sports. Scouts and teams shrunk their investments there, and the game's stature diminished significantly.
Still, the current system is disorganized and prone to corruption, and baseball is looking for a new path (and, critics of a draft say, for the cost-control one would bring).
Perhaps sensitive to criticism that the countries being discussed were not represented, MLB and the union announced on Wednesday an expansion of the committee, saying that it had "agreed to broaden its resources by identifying and seeking partnerships with a wide variety of outside sources with direct knowledge of international baseball operations and cultures."