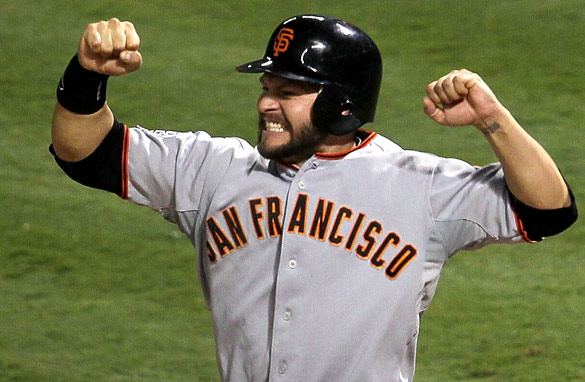 Andy Martino of the New York Daily News
gets "a sense" that the Mets' interest in outfielder Cody Ross "is not very strong right now." "Certainly nothing imminent," writes Martino.
New York appears to be Ross' most serious suitor at the moment, but it's likely that the Mets are waiting for his asking price to drop even lower. Ross was looking for a three-year contract when this offseason began, but he has since lowered those demands significantly.
Perhaps the Mets could snag him on a one-year deal with performance incentives. The 31-year-old batted just .240/.325/.405 last season for the Giants, but he slugged 14 home runs in 121 games and holds a shiny .912 career OPS against left-handed pitchers. Sounds like a nice platoon option for the Mets.