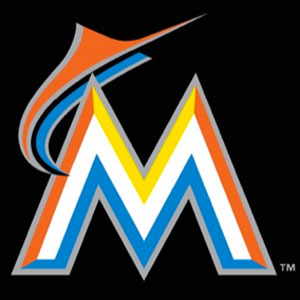 According to
Matt Snyder of CBS Sportline
, All-Star shortstop Jose Reyes has been connected with the Marlins for quite a while in rumors. And sources have told CBSSports.com that the Marlins are optimistic they will land Reyes and are simply waiting on his decision. "Hopes are high," according to sources with knowledge of the team's thinking. And it's not just the Marlins themselves thinking this way.
"Everyone seems to think Reyes is the right fit for the Marlins," a baseball source told CBS Sports.
Not only is the fit right, but the level of interest and ability to sign Reyes seem to have dwindled the number of potential landing spots.
Jon Heyman reports
that the Braves, Giants and Phillies are out while the Tigers and Brewers seem "iffy." Danny Knobler of CBSSports.com says the Tigers are out barring any late intervention by owner Mike Ilitch. Also, Knobler says the Brewers are out unless there's a huge change in plans.
So that basically leaves the Marlins and Mets, right?
There aren't really many other teams left looking for a shortstop.
Reyes, 28, is a four-time All-Star. He won the NL batting title in 2011 (.337) while leading the majors with 16 triples and adding a .384 on-base percentage, 39 steals and 101 runs. He averaged 158 games played per season in 2005-08, but has since not played more than 133 in a season due mostly to leg injuries.
How much are the Mets willing to offer? Reports yesterday have the Mets only willing to spend $80 MIL for 5 Years and nothing guaranteed after that (definitely not 6 or 7 years), but that does not mean the Mets won't offer option years , plus incentives..
Do the math: I believe the Marlins offer was only 6 years for $90 Million. The Mets would offer 5 years for $80 Million, that would equate (=)A 1 year, $10 Million dollar separation between the two teams.. Maybe the Mets can Iron this one out, but the Marlins are putting Reyes name at least in pencil at the top of their lineup.