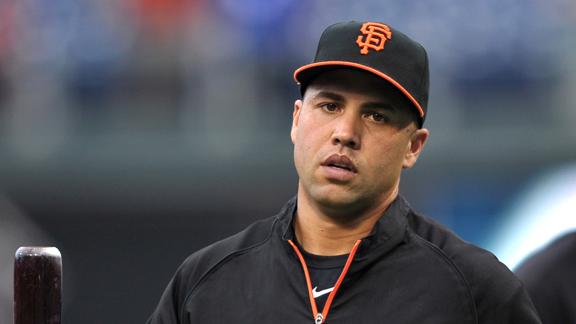 Free-agent outfielder Carlos Beltran is expected to make a decision on his future sometime within the next week,
according to the St. Louis Post-Dispatch.
It is believed five different teams are in the mix for the switch-hitter, including the St. Louis Cardinals, Boston Red Sox, Toronto Blue Jays, Colorado Rockies and one unknown.
Beltran, 34, just finished a seven-year $119 million contract which he signed with the New York Mets in 2005. The slugging outfielder played seven seasons with New York before being traded mid-way through 2011 to the San Francisco Giants.
In 142 games last season, Beltran hit .300/.385/.525 with 22 home runs and 84 RBI. The performance was considered one of the best comebacks of the year, as Beltran had failed to play more than 81 games in a season since 2008. Before being traded to San Francisco, Beltran was named to his sixth All-Star team.
Once a world-class centerfielder, it is believed that Beltran would best serve a team as a corner outfielder or even as the designated hitter at this point in his career.
In 2011, the former Gold Glove award winner posted a -7.3 UZR overall, a far cry from the 12.4 UZR he posted for the New York Mets in 2008 in his last full season.