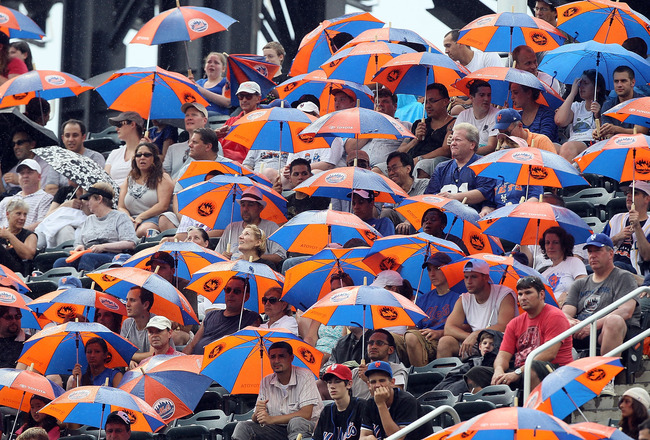 The Mets-Phillies game scheduled for Friday night has been rained out. The teams will make it up with a split doubleheader Saturday, at 1:10 p.m. and 7:10 p.m.
Sunday's game has been moved back an hour, to 2:10 p.m.
Tickets for Friday's game are scheduled for Saturday's night game.
Cole Hamels gets Game 1 Saturday opposite R.A. Dickey. Joe Blanton faces Dillon Gee in the night game, with Roy Halladay and Mike Pelfrey starting as planned Sunday.
Terry Collins indicated the rainout should cost Friday's scheduled starter, Dickey, pitching in Wednesday's season finale -- likely making Saturday the knuckleballer's final appearance.