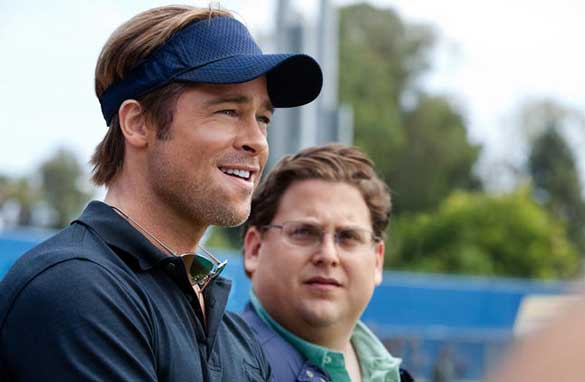 Mets VP of Player Development - Paul DePodesta
says he does plan to see "Moneyball" the movie, and explains to
Brian Costa
in the Wall Street Journal
why he did not want his name used.
Jonah Hill
plays
Peter Brand
, the character that would have been DePodesta had the Mets VP given permission. Writes Costa:
Over the last several years, DePodesta said he met with several of the film's actors, writers and directors to talk about his role with the 2002 Athletics. The team won 103 games despite having one of the lowest payrolls in baseball, in part because of how Beane and DePodesta used statistical analysis to find bargains on the trade and free-agent markets. DePodesta met, at different times, with both Hill and Demetri Martin, the actor who was initially slated to play him. There were various incarnations of the script, but he said he was always concerned about how he would be portrayed. Shortly before the film began shooting last year, he asked the filmmakers to remove his name from it, and they agreed. "I think for Jonah, actually, it was even a little uncomfortable, because as he told me, it was his first time having to play a real person," DePodesta said. Making the character fictional "gave him a little more freedom to do his job."