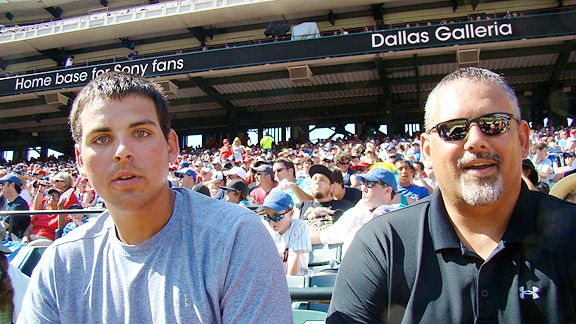 Fulmer with his Dad at Citi Field
The Mets have signed supplemental first round round pick
Michael Fulmer
for $937.5K,
according to Jim Callis of Baseball America
.
The sides
first agreed to terms
on June 24, which Fulmer announced on Twitter.
Fulmer, a right-handed pitcher out of Deer Creek High School in Oklahoma, was ranked the No. 45 overall prospect by Baseball America and was selected by the Mets at No. 44 overall. Callis reports the deal is the largest for a player outside of the first round of this year's draft.
The $937.5K is $160.8K more than the commissioner's office's recommended slot amount of $776.7K for the 44th overall pick.