Preview: 2017 Season - Game 19 - Nationals at Mets - Scherzer vs Wheeler - 8:05 PM
Game 19 - Washinton Nationals (12-5, 6-2 Road) at New York Mets (8-10, 4-7 Home)
Probable Pitchers: WAS - Max Scherzer (2-1, 1.37 ERA) vs NYM - Zack Wheeler (1-1, 5.52 ERA)
TV/Radio: ESPN/WOR 710 AM
Game Time: 8:05 PM
Batters vs Pitchers Stats at bottom of Page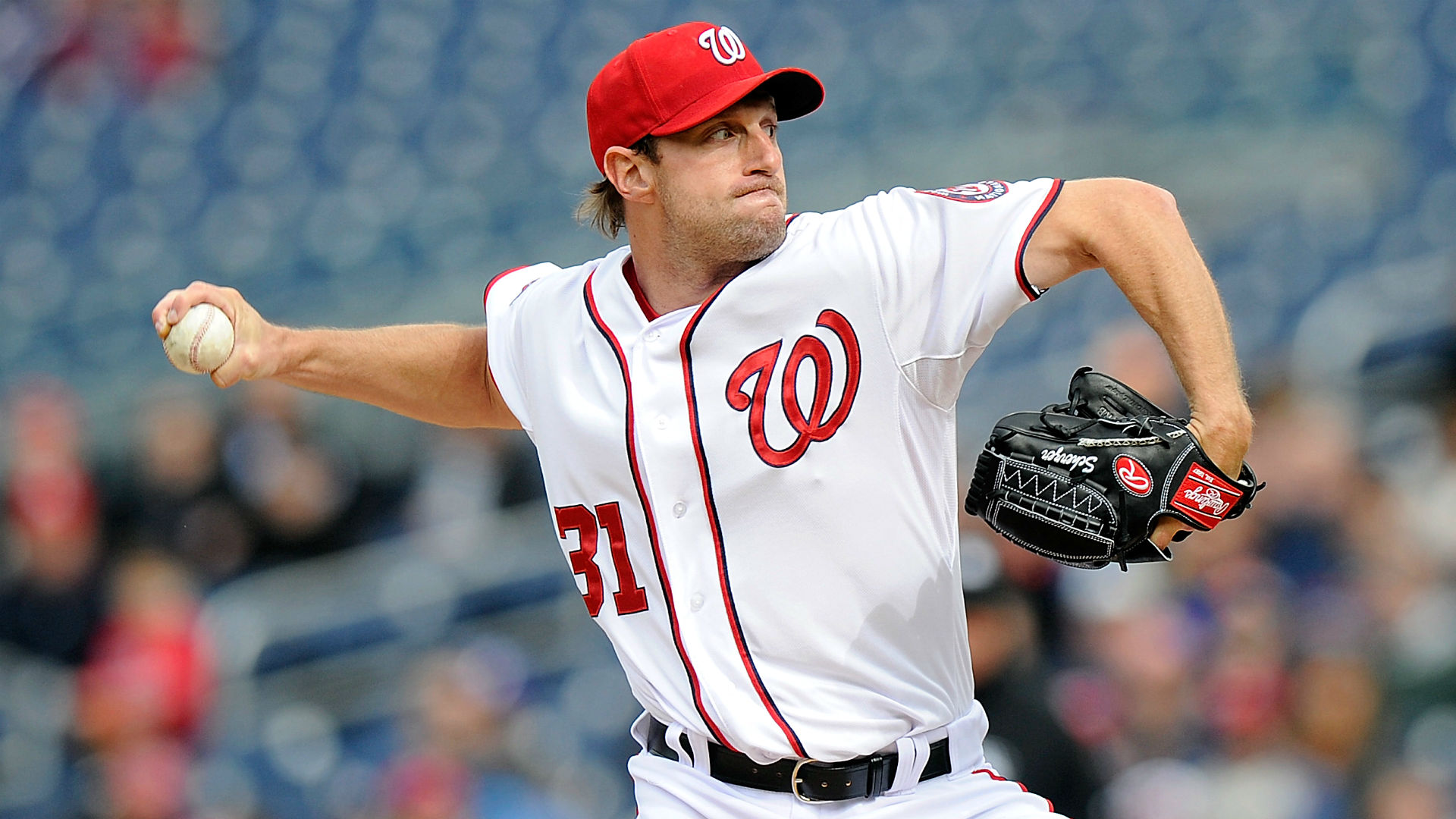 The plan is simple for the New York Mets. The actual implementation may be considerably harder Sunday night when the reeling Mets host the surging Washington Nationals in the finale of a three-game series at Citi Field.
The Nationals (12-5) won their sixth straight game Saturday with a 3-1 victory over the Mets (8-10), who have lost seven of eight, a stretch in which they have scored only 23 runs.
On Saturday, Nationals left-hander
Gio Gonzalez
carried a no-hitter into the sixth inning and combined with three relievers on a two-hitter. The four Washington pitchers teamed up to retire the final 11 Mets batters in order.
"One of the things we keep coming back to is we just have to start to get some guys on and start getting some base hits," Mets manager
Terry Collins
said.
Alas, that might be easier said than done Sunday, when reigning National League
Cy Young
Award winner Max Scherzer takes the mound for the Nationals against Mets right-hander Zack Wheeler.
Not only is Scherzer 2-1 with a 1.37 ERA this season and fresh off allowing two hits over seven shutout innings in earning the win in the Nationals' 3-1 victory over the Atlanta Braves on Tuesday night, but also one of three pitchers in history to strike out 20 batters in a game (against the Detroit Tigers on May 11, 2016) and one of four active pitchers with two no-hitters.
One of those was a gem against the Mets at Citi Field on Oct. 3, 2015 in which he struck out 17 and missed perfection only because third baseman
Yunel Escobar
committed a throwing error.
"We just have to continue to put good swings on the baseball no matter where we hit them," Collins said. "Try to find some spots where nobody is standing. And right now, we haven't been able to do it."
The Nationals' winning streak has been fueled by Scherzer and the rest of his rotation-mates. Washington starters have recorded a 2.40 ERA while pitching into the seventh inning in each of the last six games.