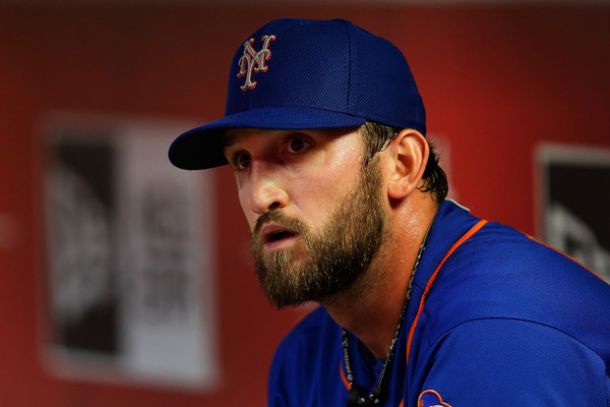 Niese could be on the move?
Mets Rumors: Mets To Trade A Starter For More Offense
With all the prominent young starters the New York Mets have developed through their farm system,
Steven Matz
made history in his debut. He pitched 7.2 innings, just giving up two runs, while striking out six -- a truly unbelievable effort on his part to say that he has arrived in the Major Leagues. What made it more special to the Long Island native is that he collected three hits and four RBIs, which is a new mark for rookies and starting pitchers.
With Matz's new role now securely locked in, the Mets will look to trade some of their other pitchers to get a bat that could make a difference.
The Mets have a log jam in their rotation with six starters in it. The Mets have
Matt Harvey
,
Noah Syndergaard
,
Jacob deGrom
,
Bartolo Colon
, and
Jon Niese
in the rotation along with the newly-added Matz.
General manager Sandy Alderson made it clear that it is too early in the season to make a move because, simply, no one has become available as of yet. Non-contenders usually make their players available after the All-Star break when they start realizing they are out of the playoff race.
Alderson does not know the end result to
David Wright
's injury woes and continues to hear it for a lack of that answer. Even without an answer on Wright, the Mets will soon be getting
Daniel Murphy
back to help the offense a little. The defense has been realigned with Rubin Tejada moving back to shortstop and
Wilmer Flores
going to second base, so Murphy will get the call to play his original position of third base.
Alderson also commented on making a move that counts rather than making several lesser moves to improve his club.
What has been heard so far is that Niese's name keeps popping up on the rumor reports. Fox Sports' Ken Rosenthal reported that Niese has two teams interested in him. The Los Angeles Dodgers and the Chicago Cubs are believed to be in the mix for the left-hander.